DocPoint Express Edition is a document management solution for the home and small office user. DocPoint provides a simple, feature-rich, and affordable solution for managing paper documents, computer generated files, and email correspondence.
The Express edition of DocPoint is designed to work on a single stand alone workstation for a single user.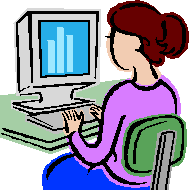 Simple to Use
Take control of your paper documents, computer files, and email correspondence. Make finding your information fun and lightening-fast. Gain control now by adding your existing files and documents to DocPoint 14  using a powerful batch import wizard.
Feature Packed
DocPoint's rich feature set will raise a smile on your face and leave you wanting for nothing. DocPoint is packed with everything you'll ever need to classify, store, retrieve, and share documents and files.
Microsoft Office Integration
DocPoint is there for you in Word, Excel, PowerPoint, and Outlook. Add Office documents to DocPoint with a single click. DocPoint's tight integration with Office serves you where you live today, and adds valuable capabilities not available from Microsoft.
Easy Upgrade
DocPoint Express Edition is perfect for home users, but we keep in mind that you may want to grow. As your document management requirements increase, it is easy to upgrade to the Professional and Corporate Editions. Read more about DocPoint Editions, pricing and upgrades